Re: Coupe rebuild... Here we go again!
Right, discussed at length with my Father over the weekend.
He believes chassis cox gtm 1/20 was bought in 1967 by an Malcom Perry, and was built and completed over the winter as it was first registered in March 1968 as a "Rebuilt Vehicle"
My common thought that it was built in 1967 comes from the MOT certificates as they state year of manufacturer being 1967. This MOT cert was just after it completed its 100,000th mile.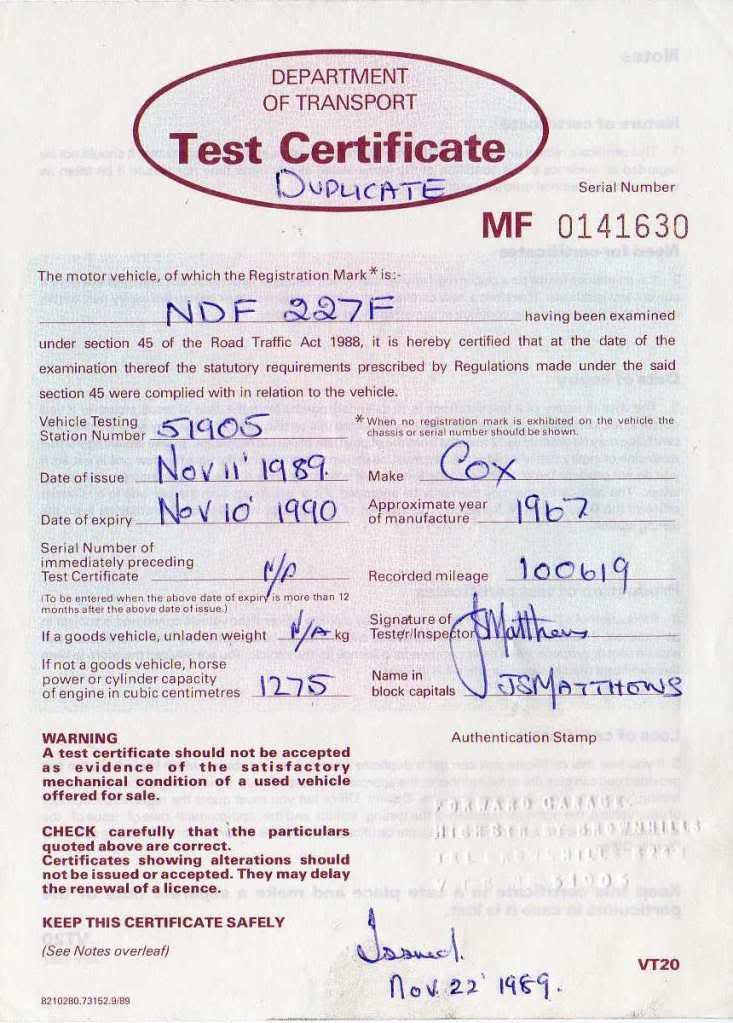 My Dad thinks he bought it from Malcom in 1970.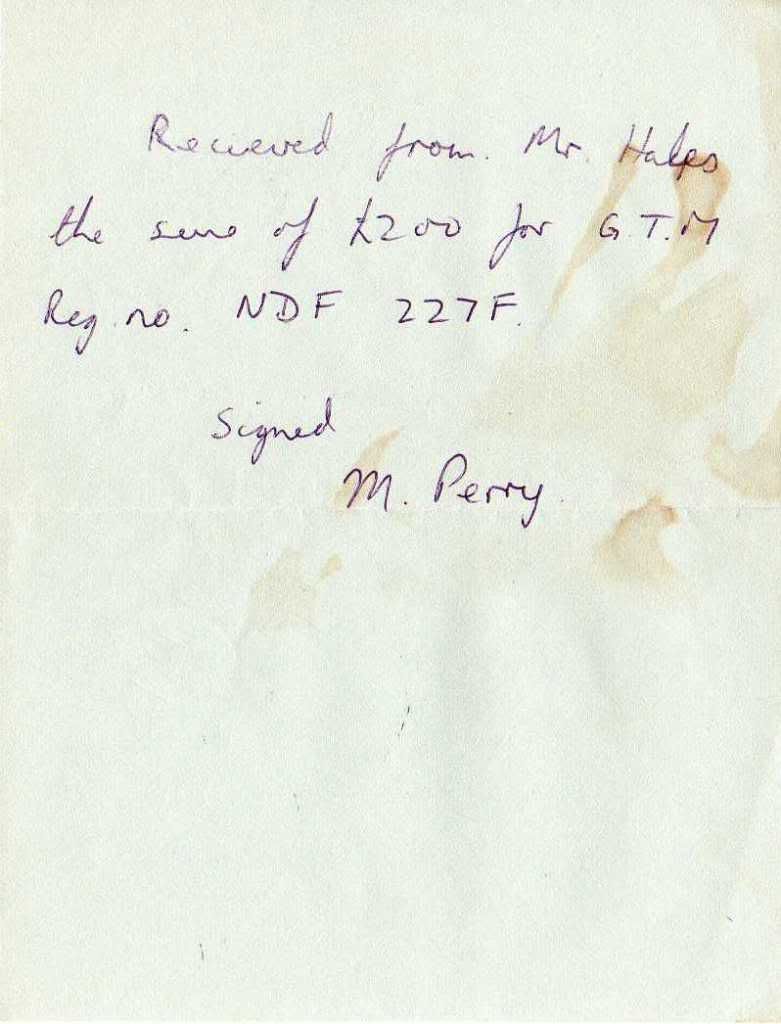 There is no date on the receipt for £200, but he has brochures and info from that era when he was investigating buying one.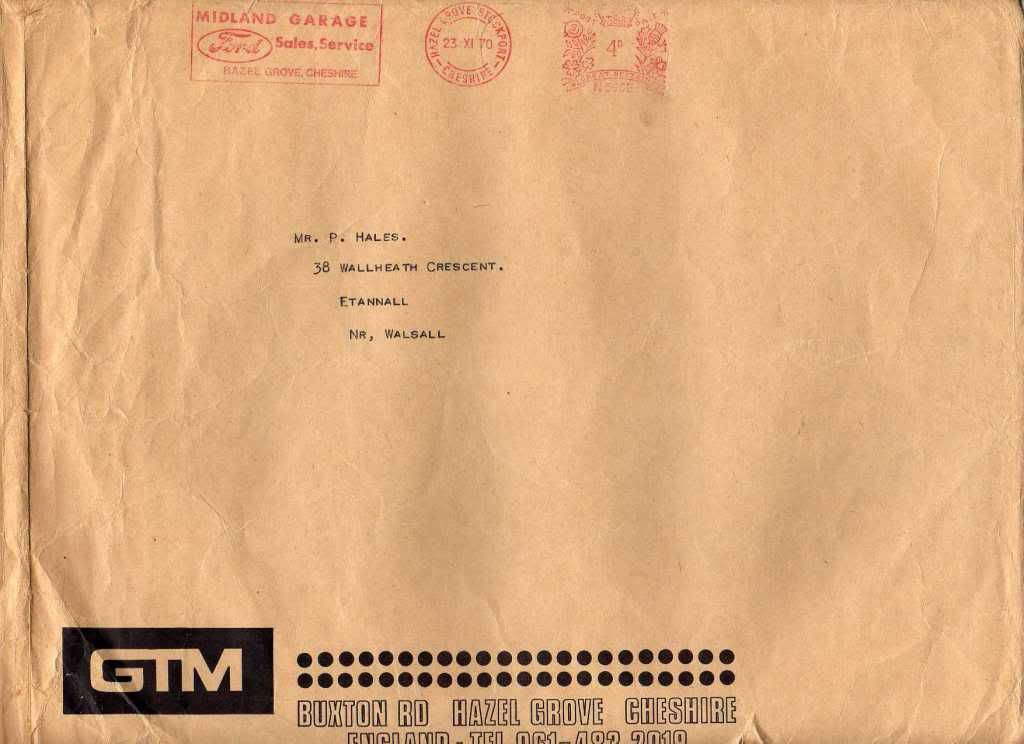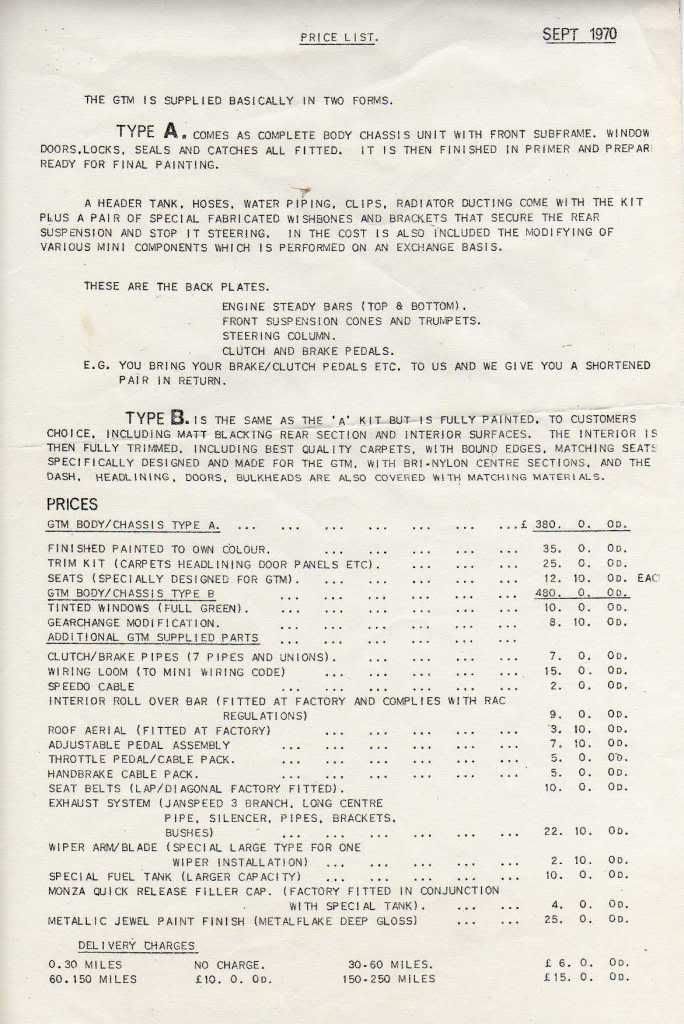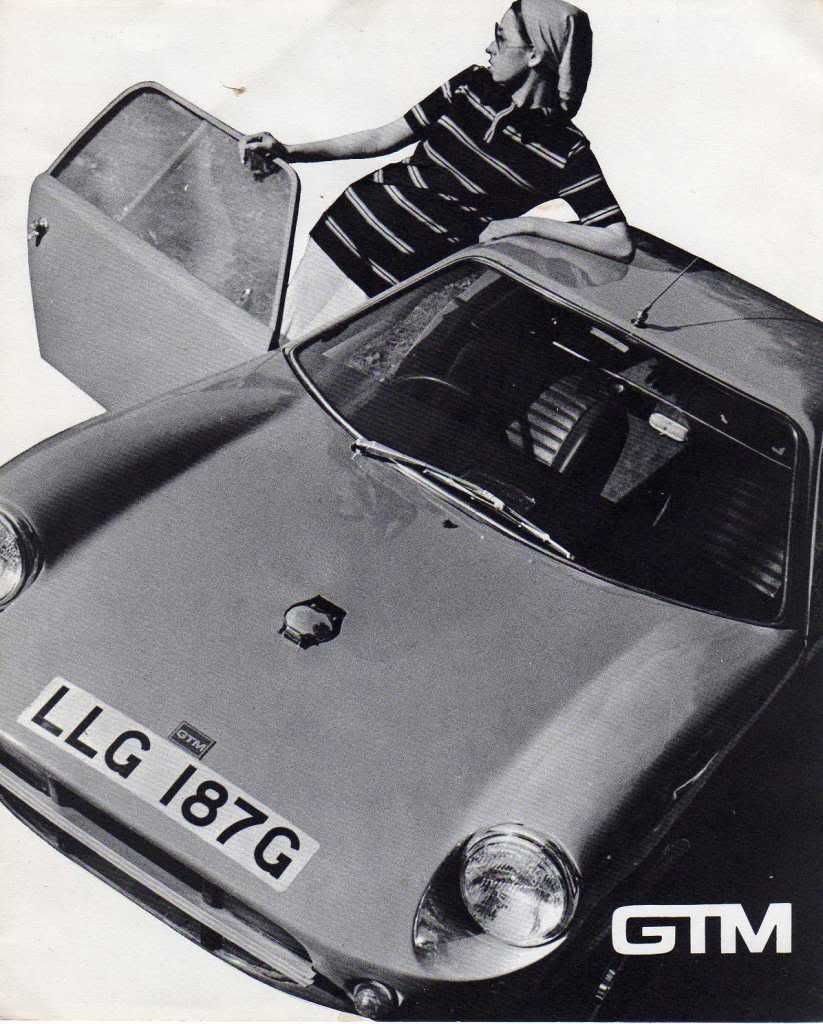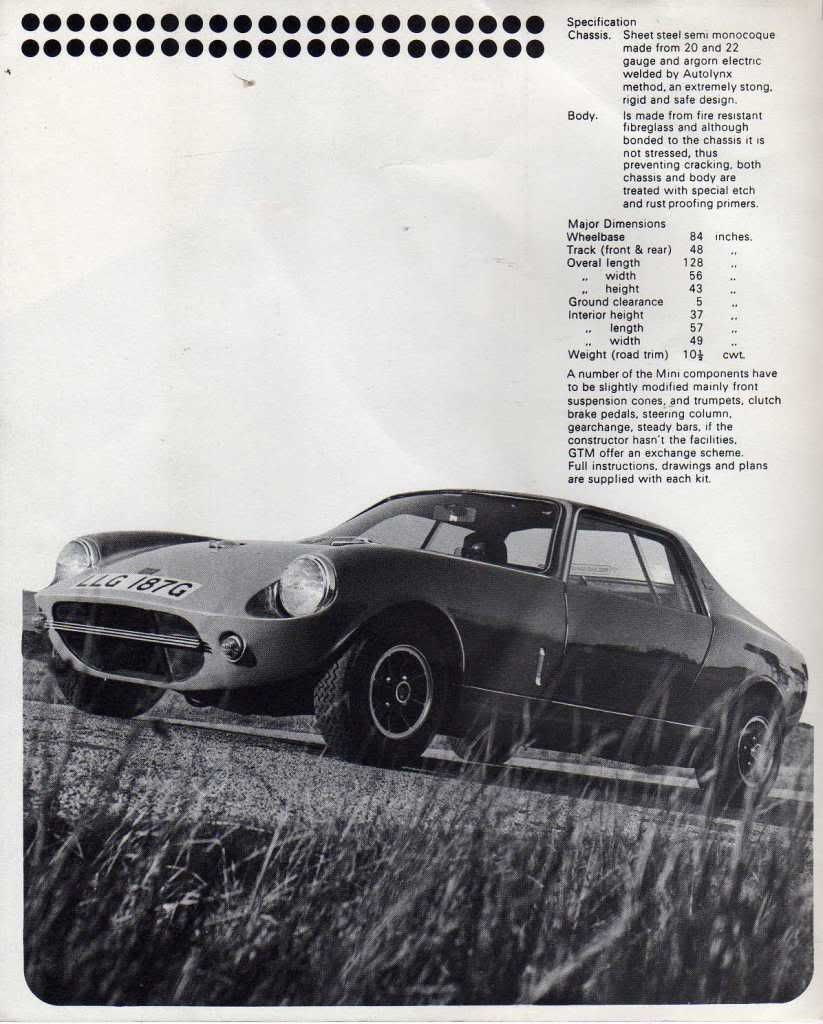 The car was apparently that bad that he took it apart and started again completing it in July 72.
About the only other document was a response from Lundberg and Company, who took on building GTM's after Howard Heery had to move production because his premises got knocked down for a new road complex. The only thing about this letter is that the dates or enquiry make little sense.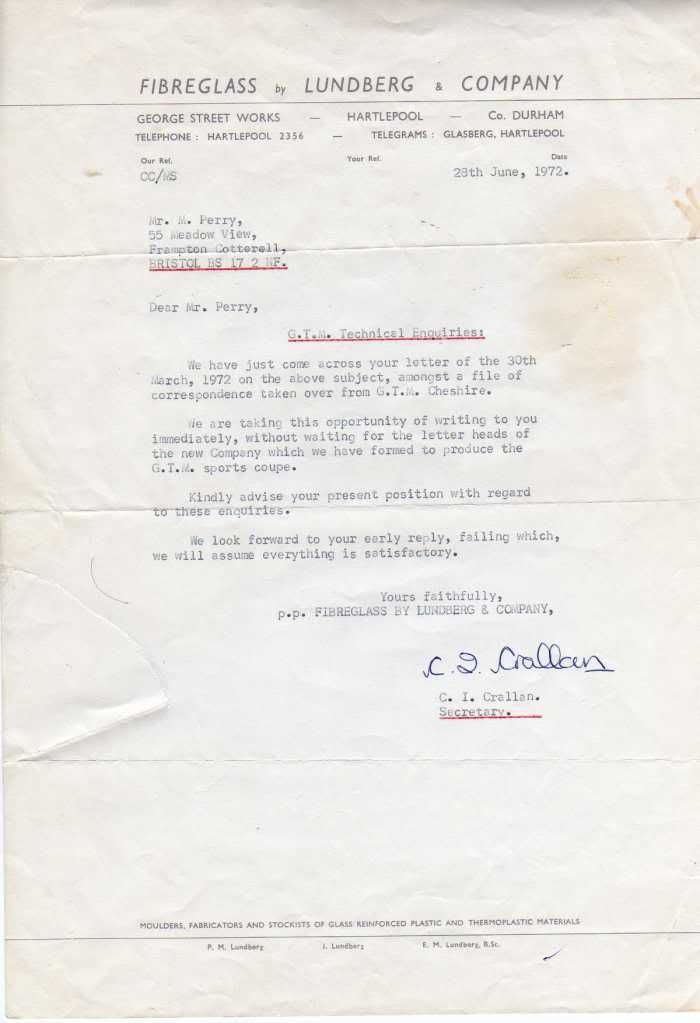 Hope this enlightens a bit more?
Who has the moulds and jigs now then? Any idea?
My rebuild of continues. I found the chassis plate. I have chassis 38B dated Nov 1981. A few years older than I thought. Just grinding the gel off the doors which had suffered osmosis. I'll have to re-gel them with builders gel before flatting and painting.
Enjoy the weather...